Main Content
Redefining Real Estate
Featured Properties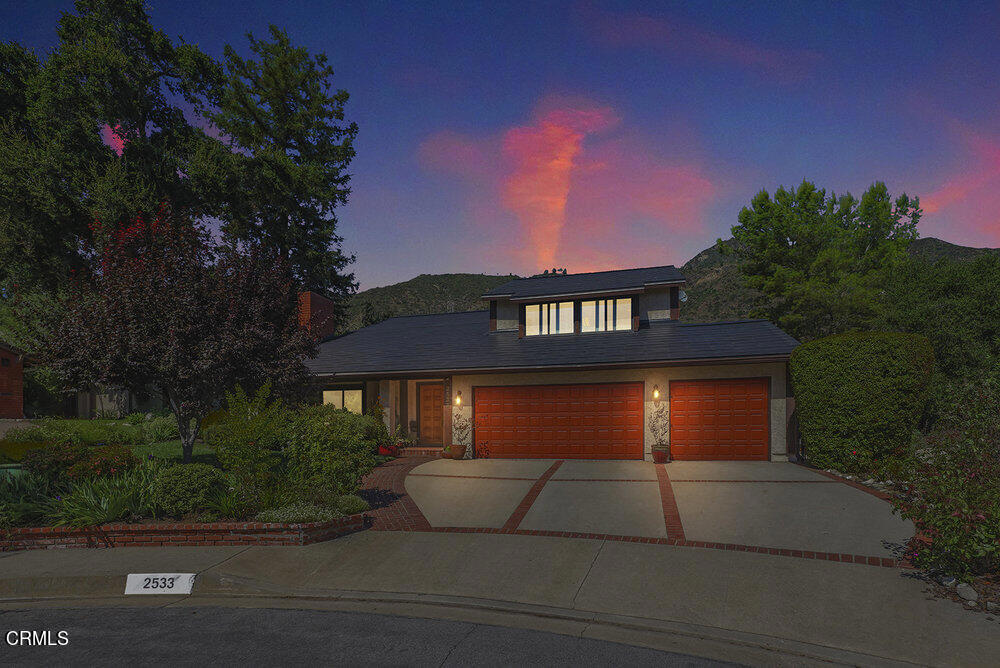 2,200,000
2533 Canyon View Lane Pasadena, California
2,200,000
2533 Canyon View Lane Pasadena, California
4 BEDS
2 BATHS
View Details
Darrell Done
Having achieved membership in Coldwell Banker's prestigious International President's Premier, which represents the top 1% of Coldwell Banker agents internationally, Darrell is an outstanding performer with an abundant capacity for pleasing his clients. Darrell has also achieved membership in the Top 100, a select group of 100 agents out of over 4200 Coldwell Banker agents in Southern California. He is one of only six Coldwell Banker agents in Pasadena to be the recipient of the Distinguished Achievement Award for sales. He has often been named top producer for his office while representing sellers, buyers and investors in Pasadena, San Marino, Altadena, La Canada-Flintridge, South Pasadena and the greater San Gabriel Valley. Darrell serves as Global Luxury Director for the Pasadena office and has been designated an Architectural Properties Specialist, representing some of the most notable architect designed properties in Southern California.
Darrell's university education and many successful years in international business serve as an excellent foundation for his organizational know-how, state-of-the-art marketing savvy and professionalism in his real estate career. His superb skills in transaction clarity enable him to quickly pinpoint his client's priorities and help them decide the best approach for reaching their goals. Darrell has been a featured speaker with other top Los Angeles agents on several panel discussion groups throughout Southern California. His CD "Think Like a Customer " is a systematic approach to a successful real estate business. "Think Like a Customer" has been widely used by both new and seasoned agents to assist them in growing their business and improving client satisfaction. Darrell has been a resident of the Pasadena area for more than 40 years. He understands the unique dynamics of the local real estate market and communities as only an active longtime resident can.
What Our Clients Say
"Darrell helped my brothers and I sell our family home. He was professional, understanding and gave us great advice in a tricky situation. I will always be grateful to him for working so hard for us under difficult circumstances. In the end, things couldn't have worked out better for us. Much appreciation to Darrell, a kind and skilled realtor!"
"Darrell's marketing skills are superb. He was very helpful and thoughtful in his advice and guidance through the deal making and closing thicket. He listens to you. There is no better agent to have on your side."
"Darrell was the consummate professional, going well beyond our expectations. We sold our house from afar, as we had already moved. Darrell worked with contractors to ensure our upgrades were done appropriately. He worked with the city to ensure permits were obtained. He talked with us in the evenings and on the weekends. He made sure we did not sell too early, and we ended up getting a much better offer. He explained the process in detail, and we were comfortable with his advice every step of the way."
"We bought our house using Darrell and used his services again 4 years later when we sold our house. We moved out of state and Darrell did EVERYTHING for us. From recommending us to a stagger, our open house, taking care of the termite inspection, an electrcian to do some work, heck he even trimmed up some of the bushes himself to make the curb appeal that much nicer. He had our house listed and sold in under 2 weeks. We have already recommended Darrell to a few friends who are interested in buying homes in the SGV. If I were still in the area We would be using Darrell to buy our new home. I couldn't recommend him enough. He was such a pleasure to work with."
"I have had the pleasure of working with Darrell as my agent both for personal property and when my company did a 1031 exchange. I relied heavily on his knowledge and expertise and appreciated his patience with all parties involved in each transaction. Darrell has made the process of every sale and or exchange a pleasant one and I am exceeding grateful to have found someone in the real estate industry with his level of integrity and work ethic. Thank you, Darrell."
"We interviewed several real estate agents prior to putting our home on the market, and Darrell's professionalism, eye for detail, and good humor (always vital during a home sale or purchase) easily won us over. His advice on preparing the house for sale, setting the right market price, and then being there to manage everything on the ground as we completed our move to the United Kingdoms was invaluable. I can't imagine this being an easier process, thanks to Darrell."
"We have worked with Darrell Done on several projects and just recently completed a purchase transaction with him. Darrell's knowledge and expertise is second to none. Darrell is well informed about property valuations, recent comparable transactions and local market conditions. Darrell and his transaction team are extremely efficient and responsive managing the purchase and sale transaction process from offer, negotiation and inspections all the way through closing. His fabulous reputation is well earned and perhaps even understated. Darrell Done is among the best of the best in his industry."
"Darrell Done was an absolute pleasure to work with when my husband and I were selling our home! Besides being a consummate professional, he is so warm and personable and completely put our minds at ease during the entire process. His knowledge and experience in the real estate industry is incredible and this allowed us to trust him completely to sell our home for top dollar. It sold in just a few days, with multiple offers, and well over asking price! Each and every step was seamless, from the marketing, open houses and private showings, all the way through to the close of escrow. I highly recommend Darrell for all of your real estate needs! He is the very best!!"
"Mr. Darrell Done represented us in two transactions; selling and buying a home in Pasadena. From the start of the process, Darrell came across as very professional, trustworthy, very knowledgeable and sensitive to us as clients. He was very accessible and provided timely and accurate responses to every question and concern. My husband and I are very pleased to have met Darrell and appreciate his services as real estate agent. We highly recommend Mr. Darrell Done and the state of the art services he provides. Thank you!"
"Darrell is unbelievably responsive, caring and knowledgeable. I don't believe a more experienced realtor exists, especially in the Pasadena zip codes. He made the sale of our 100-year-old Bungalow stress-free, fun and financially sound. I can't thank him enough!"